A diplomat friend of mine, returning home after less than three years' service in India, was asked...
By Shashi Tharoor | March 12, 2017
It has become rather evident in the last few...

By Manu Chandra | March 12, 2017

Allow me to give you an insight into the kind...

By Saina Nehwal | March 12, 2017

The standard advice you are given when you go...

By Jerry Pinto | March 12, 2017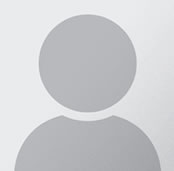 Ashwini Nachappa
A former athlete, Nachappa is actively involved in social work and is an educationist, too. She is also part of Clean Sports India organisation. An Arjuna Award winner, Nachappa was referred to as India's 'Flo Jo'. She has also acted in a few Telugu films.
By Ashwini Nachappa | March 05, 2017

After our debacle at the Rio Olympics, Prime Minister Narendra Modi announced a task force for 'effective participation' in the 2020, 2024 and 2028 games. A few weeks back, a...

By Ashwini Nachappa | February 19, 2017

Culturally, we are not a sporting nation. We have never taken to sport like Australia, the United States, Germany, England, erstwhile USSR and, more recently, China did. But, we...