Madhuri Kondo, 47, has spent more than 20 years in the IT industry working in various multinational companies. Over the years, she has seen the workplace become more intense, goal-driven and extremely focused on targets and profits. She has also seen the younger workforce bring agility and ferocity at work. "Earlier, if a person was not as capable as others, he was still accommodated. Today, everyone is expected to perform and everyone is driven to achieve profitability for the company," says Kondo. Another change, says Kondo, is that your resume needs diversity now. "Earlier, if you spent ten years at a place, you were considered a good candidate. Today, you will be in a better position if you join in with ten years experience at various places," she says.
When Kondo had joined the workforce, she remembers being a subordinate, both in designation and in her mind. The manager was all-knowing, but things are different today. "In our time, we had no opinion. We were given a task and we did it. Today, people are more ambitious; they have the guts to tell their managers what they do not want to do," she says.
Change in the Indian workforce is happening at the top as much as it is happening at the bottom. "Even for the manager, engaging with the employee has changed," says Aditya Narayan Mishra, president, staffing at Randstad India. "There needs to be clarity and speed of action." Sometimes this means letting employees be vocal about their needs. Richard Lobo, head of employee relations, Infosys, says, "After Vishal Sikka joined as CEO, employees would just tweet to him if they wanted to bring something to his notice. If something happens in the office, people will put up photos of it on Facebook." So what do you do when your employees turn to social media to air their thoughts, positive or negative? Well, you allow it for the sake of transparency. "If you ask me, instead of asking them to change, it is better if we change," says Lobo.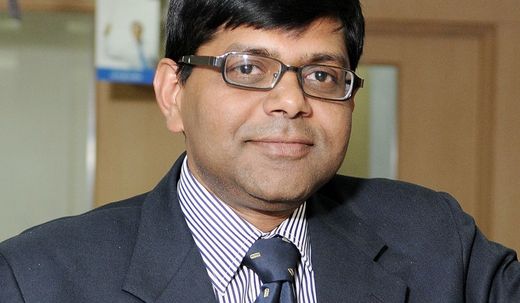 "Even for the manager, engaging with the employee has changed. There needs to be clarity and speed of action" - Aditya Narayan Mishra, president, staffing, Randstad India
Ruchi Razdan, 33, who works in business development at ALMT Legal, says the firm is very considerate to the needs of women as a large percentage of their lawyers are women. "Women with children have a fair degree of flexibility; they can come in late or leave early, once their work is done," she says. Also, the firm is committed to their safety. Another thing she appreciates is that people can speak to the partners any time.
Anjana Narayanan, 26, is a chartered accountant who joined the workforce only eight months ago. When she did not feel challenged by her job, she directly went to her superior to talk about it. "He was very approachable and supportive of my thoughts on the matter," she says. Narayanan, who works with various companies on their internal audits, says you need to hit the ground running. "You need to be vocal about your views; seniors appreciate that. The moment you stagnate and cannot come up with innovative suggestions is when you need to worry. Everyone is constantly trying to prove they exist," she says. Narayanan's aspirations go beyond her current job. She is enhancing her skills by doing a course on international finance reporting systems. "CA is only a basic qualification. I want to do something more specialised so that I can apply for specific positions," she says.
Three generations, three different views, one workforce. India has to accommodate various views and to do this, adaptability is the key. With so many identities and voices within an organisation, companies have to introspect and change the way they function. "Companies will have to employ differentiated strategies for different people," says Harsh Kapur Pillai, director at Terragni Consulting. "Policies will have to be customised and personalised. We are moving in that direction."
The change in mindset starts at the recruitment stage itself. "Earlier, newspaper advertisement and campus recruitments were the norm. Now social media marketing and recruiting has taken over," says Mishra. "Even in the selection process, there is more use of technology, whether using Skype or Hangouts for interviews or checking up on Facebook or LinkedIn to understand the candidate's personality."
And, social media is no longer a distraction. At Infosys, they have created their own in-house Facebook for employees called Bubble. As far as productivity is concerned, social media is useful; after all it means the individual is probably connected to work all day, too. "As the rule for businesses goes, the more you network, the more business avenues open up," says Zafar Rais, CEO, MindShift Interactive. "Hence, usage of social media by employees mostly increases productivity as increased engagement with events around the world creates sparks of innovation and allows better performance."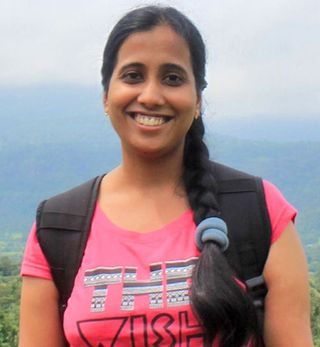 "The moment you cannot come up with innovative suggestions is when you need to worry. Everyone is constantly trying to prove they exist" - Anjana Narayanan, chartered accountant
Within the company, the office environment is tending to become more relaxed. At Broadridge Financial Solutions (India), there is a joy tree, on which employees tie notes to express their thoughts. Employees here are encouraged to meet in open spaces instead of the boardroom, and workshops on storytelling and puppetry are also held. Rajita Singh, head of human resources at Broadridge Financial Solutions, says, "We are trying to make them look at the big picture. Move from left to right brain thinking. If they draw, design, or say, understand a new position for a switchboard, it also helps them understand or comprehend what the customer wants," she says. Infosys conducts Hackathons, and even has an in-office radio to mimic the outside world. "The group we are working with does not compartmentalise work and leisure life. They cannot switch on and switch off from work, so it make sense to offer leisure activities at work," says Lobo.
When it comes to performance appraisal, some people advise letting go of the bell curve approach, which works under the assumption that some people are outstanding, majority average and some underperform, and fixes appraisals accordingly. "When you have a diverse group of people, collaboration becomes more important than competition," says Chaitrali Singh, director of human resources, ZS India. She suggests discussing and designing competency levels with employees so that they do not feel pitted against one another.
Gen Y now wants opportunities, not stability. "Companies cannot compete just with money, they need to create opportunities within the company. This may involve flexibility of working across departments within the company, or even moving people to global teams," says Rishi Das, founder, HirePro.
Some things, however, do not change. While hiring, India Inc still looks for, as Rajendra Ghag, senior executive vice president and chief (human resource), HDFC Life, puts it, "people who have a learning attitude, the hunger to succeed and a positive attitude."